Popular Probiotics from Different Manufecturers from VSL3 and Visviome.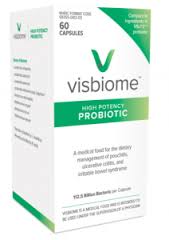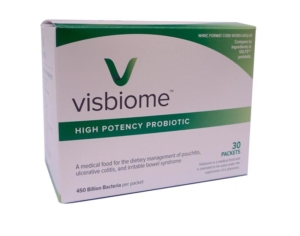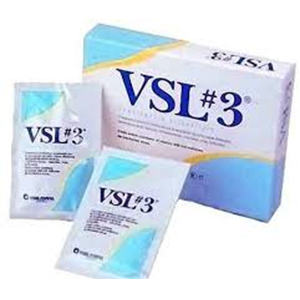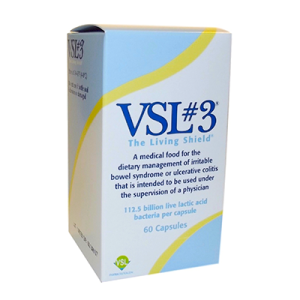 What's in Probiotics VSL#3 or Visbiome?
While different probiotic products contain different quantities of bacteria, they also contain a different number and type of bacterial strains. Some probiotic dietary supplements contain several strains of beneficial bacteria, while many commonly used probiotic foods contain only a single strain. Importantly, irrespective of the strains used, the bacteria must be able to survive the strong acidic conditions of the stomach; they must be able to adhere to the inner gut wall, and they must, at least temporarily, colonise the intestine.
De Simone Formulation:
The unique VSL3 or Visbiome formulation contains eight strains of beneficial live lactic acid bacteria, including several strains of the all-important lactobacilli andbifidobacteria. These bacteria have been purposefully selected, carefully cultivated and mixed proportionately to survive gastric acid, bile and pancreatic secretions, as well as colonise the gut. The bacteria are freeze dried so they only 'wake up' in the 'warmth' of your gut which helps ensure they get to where they need to go,
 Probiotics VSL3 and Visbiome
VSL3 and Visbiome stands out from other probiotic products in terms of the number of bacteria it contains and the number and types of bacterial strains. Visbiome and VSL3 has the highest available concentration of beneficial bacteria with 450 billion per sachet. VSL3 and Visbiome has eight specially selected strains of bacteria. Remember, not all probiotics are the same. Commonly used probiotic supplements contain fewer bacterial strains and a considerably lower bacterial count than VSL3 or Visbiome.
VSL3 and Visbiome High Potency Medical Foods are available at www.vitacoveusa.com
All refrigerated orers Shipped with 24oz Ice Pack in Styrofoam lined box.
No products were found matching your selection.